If you need help on your redeemed flight, travel fund, or other airline related questions, you may reach out to Cebu Pacific by:
1. Visiting their website.
2. Talking to Charlie.
3. Send a message thru the Guest Feedback Form.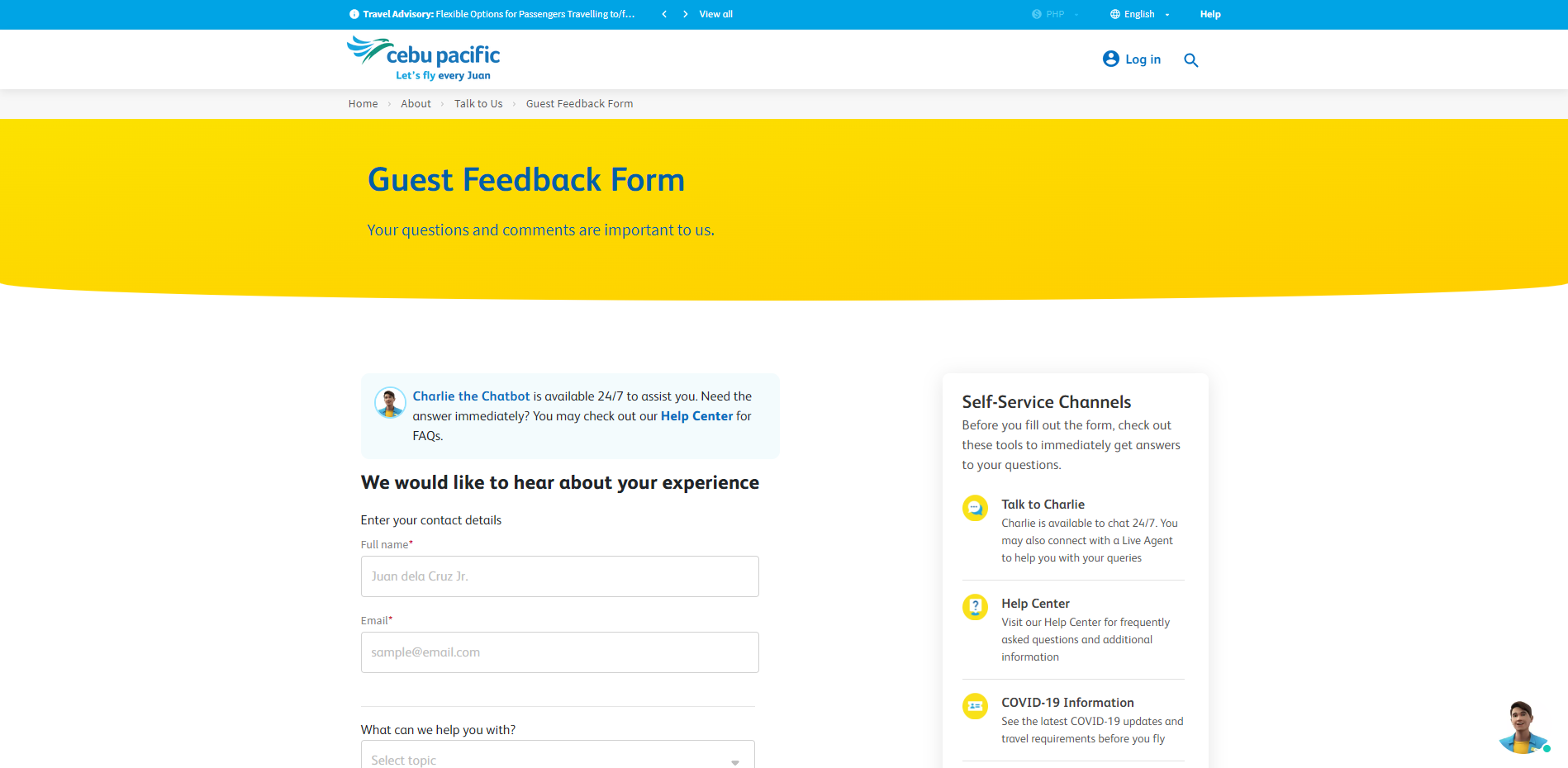 Related Articles:
What is the Cebu Pacific Travel Fund?
Integration of GetGo to Go Rewards
How to manage redemption flight?