You can have only one Go Rewards account. In case you have multiple Robinsons Rewards or Go Rewards Cards, you may merge them in the Go Rewards app so you can enjoy and manage all your points under one account. Go Rewards reserves the right to consolidate or merge multiple accounts without prior notice.


The card merging feature is only available in the Go Rewards mobile app and will apply to the existing mobile app user.
If you want to merge another Go Rewards, Robinsons Rewards, or other Co-brand Cards, here are the steps: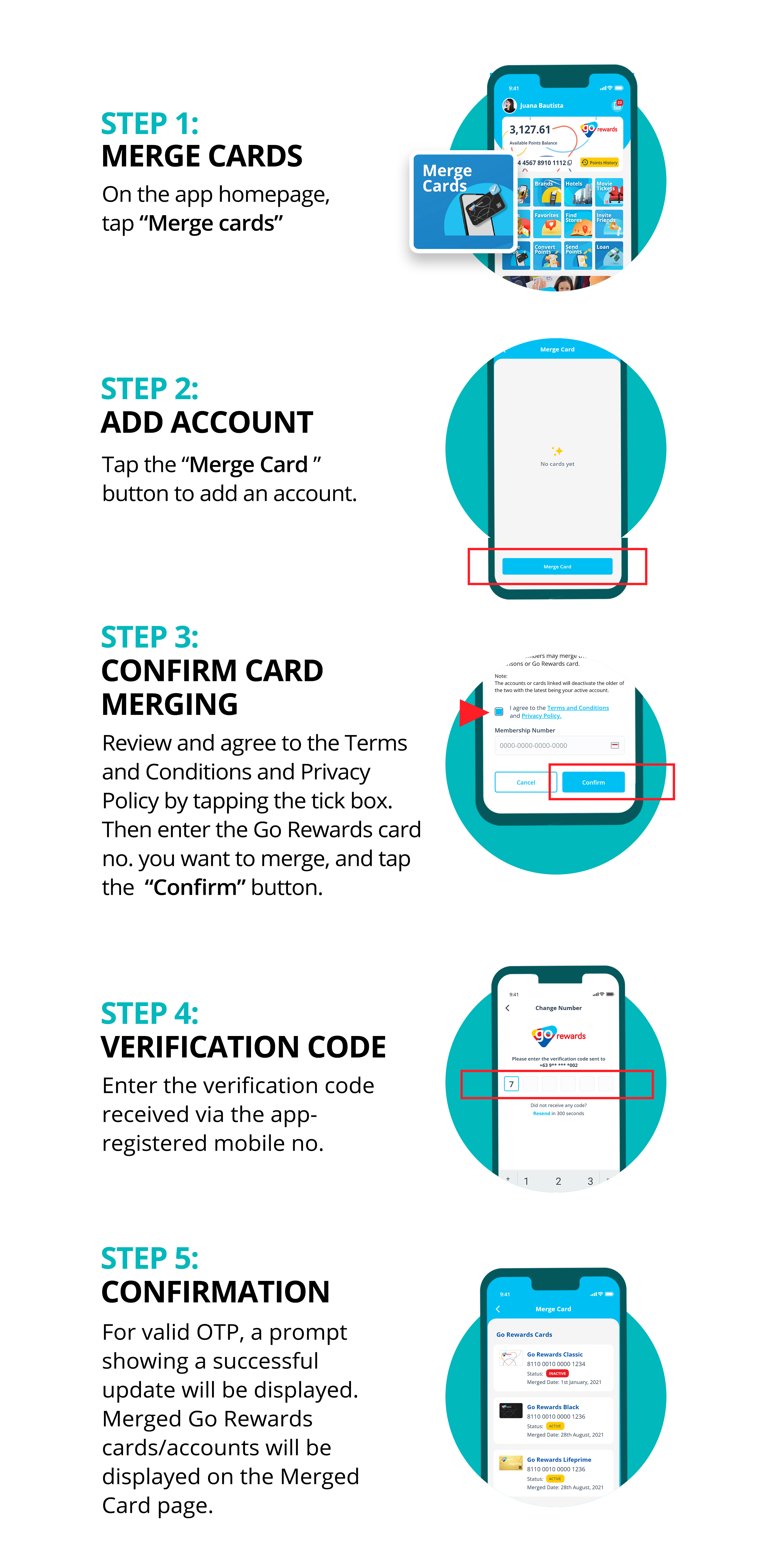 Important Note to Remember:
1. By merging your Loyalty card/account, you will deactivate the older account with the latest or higher-tiered one being the active account. The active account will be displayed in the Card Image.
Example: Classic card (811002)- Closed, Black Card (822000) - Active
Physical Classic Card (811004) - Closed, Virtual Classic Card (811005) - Active
2. By merging your Co-brand Cards to your Go Rewards app, your points will be consolidated in your app account and both the Cobrand and app account will remain in Active status
Example: Linked Classic card (811002)- Active, Go Rewards Credit Card (822003) - Active
Linked Classic card (811002)- Active, Go Rewards Debit Card (833003) - Active
Related Articles:
Understanding Card Linking and Card Merging
Where can I find my Go Rewards membership number?
How Do I Link My Go Rewards Virtual Number or Card to the Mobile App?