The Go Rewards app is available to ensure a rewarding experience on-the-go. Have you encountered any problem while logging in using Google or Apple, or encounter these error messages while using the Go Rewards app or website?
- Apologies for the inconvenience. We are working on getting this issue fixed. Please try again later.
- Sorry but this account cannot be found. To address this issue, contact customercare@gorewards.com.ph
- Sorry this account cannot be found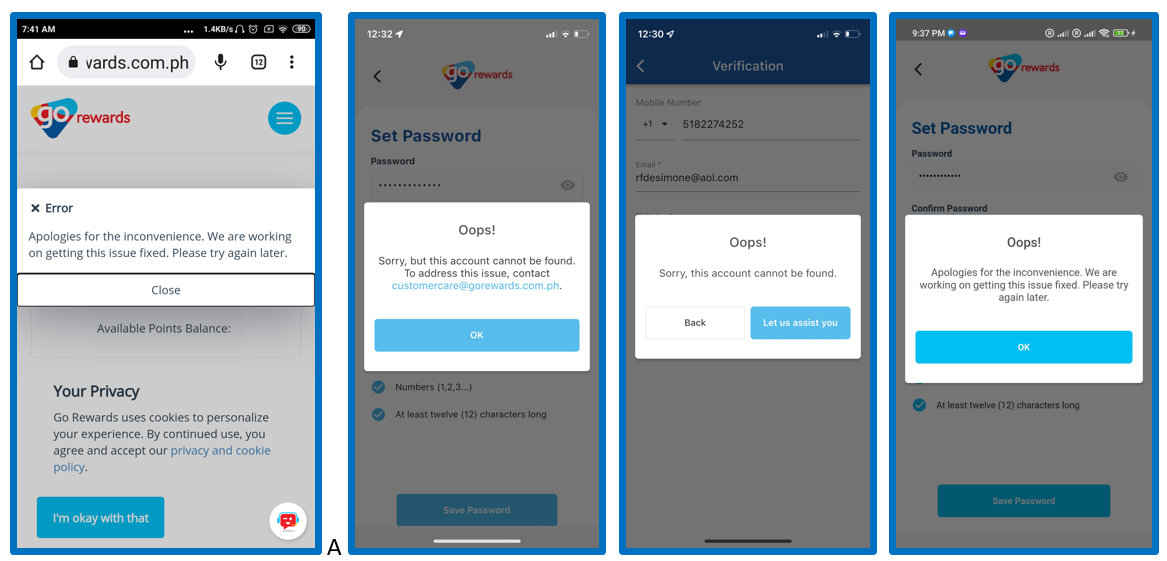 Should you have encountered these, please do the following to fix the problem:
Click forgot password
Select membership
Input mobile number, email, date of birth of account
Set New Password
If the issue persists, do not hesitate to contact Go Rewards Customer Care and include the following information:
Mobile Device used (Type, OS)
Error Message encountered.
Screenshot of the Error.
Date and Time of transaction.
Related Articles:
Basic Troubleshooting for Mobile App Issues
General Mobile App Error
How can I contact the Go Rewards Customer Care Team?